Weather.com forecast for March 7: Clear skies and 40 degrees, with a zero percent chance of precipitation.
West Rotary forecast for March 7: A 100 percent chance of Service Supporting Learning at the Scottish Rite Temple with Flapjacks for Backpacks.
March 4: Steven Leath, President of Iowa State University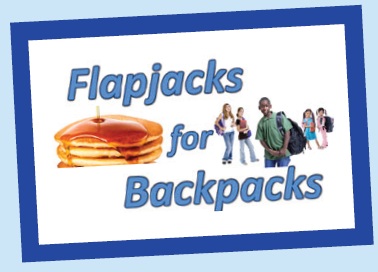 March 7 is our Flapjacks for Backpacks event.
As of today, February 27, we are at $7200 in funds raised. Our goal is $10,000. NOW is the time to buy / sell any remaining tickets, make any donations, and volunteer your time.
The goal is for 100% of West Rotarians to participate.
http://www.crwestrotary.org/PancakeBreakfast.cfm
George Branstetter, who is a veteran member of our club, is now living at The Woodlands of Meth-Wick. As you know, Rotary is very important to George, and he says he would certainly enjoy a visit from you. Please be sure to call ahead of time.

Cedar Rapids West Rotary is seeking young leaders who are high school sophomores or juniors, to attend the RYLA conference at Grinnell College during the last week of July. Speak to me or Dave Kutter if you know of someone who would be interested.
Mike Wiethorn
President - Cedar Rapids West Rotary