April 1: Better Business Bureau / Barbara Green and Former Hawkeye Bobby Hanson will be the speakers.
On March 25, we heard all about Townsquare Media and their various divisions, which include the Big Boy (and Girl) Toy Show, and KHAK and KDAT radio. They are also involved in a variety of concert events.
THANKS goes to the West Rotarians who helped to buy Kernels tickets for Van Buren students.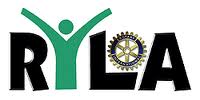 Cedar Rapids West Rotary is seeking young leaders who are high school sophomores or juniors, to attend the RYLA conference at Grinnell College during the last week of July. Speak to me or Dave Kutter if you know of someone who would be interested.
Upcoming Programs
April 8: Raining Rose
April 15: Edge Fitness
April 22: Annual meeting with Interact at Washington H.S.
April 29: Movie Producers Jack Meggers / Kris Hrycun

Mike Wiethorn
President - Cedar Rapids West Rotary